Looking for a breakfast meal that will fuel you well through the morning? Your needs are met by this coconut and pistachio chia pudding!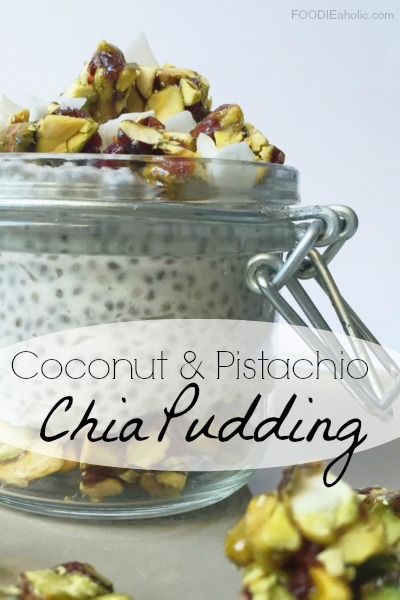 PISTACHIO CHIA PUDDING WITH COCONUT Breakfast recipe for coconut and pistachio chia pudding by Foodieaholic Ingredients: 4 Servings 13.5 oz. of organic coconut milk in a can 1 teaspoon vanilla essence and 1/4 cup maple syrup 8 grains of sea salt organic black chia seeds, 1/3 cup 2 tablespoons flaked coconut, for topping, along with 1/3 cup Setton Farms pistachio kernels, 1/3 cup dried cranberries, and 1/3 cup (Optional) Instructions Add coconut milk, maple syrup, vanilla essence, and sea salt to a mixing bowl. until consistent, whisk. Chia seeds can be added after you've finished whisking. Stir the mixture again after allowing it to sit for 5 to 10 minutes. For up to a day, cover and leave the food in the refrigerator to rest. In order to serve, place half of the dried cranberries and Setton Farms pistachios in the bottom of 4 glasses. Pour pudding into glasses and, if using, top with flakes coconut, the remaining Setton Farms Pistachios, and dried cranberries. Notes *To speed up preparation, use 3 tablespoons of maple syrup and 6 diced Setton Farms Pistachio Chewy Bites in place of the pistachios and cranberries.
My sincere gratitude to Spork Foods for sharing this delicious breakfast meal. Try their Pistachio Chewy Bite Popcorn Balls as well!
here .